*DISCLAIMER - I've had to change my watermark on my photos to remind clients that the photos I post here are not to be printed at home or elsewhere.
At the last Birthday lunch at Marie's House-o-Fun, I did a few real quick shoots of family (and almost family).
These are the Simmons. Todd's Uncle and Aunt, Dennis and Wanda are wonderful people - the type who would give you the shirts off their backs. They have 2 children (adults :-o) - Jarrod (and Lisa) and Lori (and Wes), and 2 (almost 3) grandchildren, Reagan and Josiah (and
Londyn
).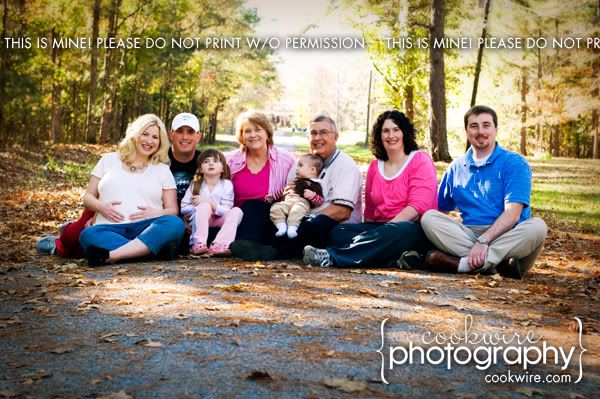 I took some pictures of the Strawn's kids, Connor and Charli, at the
Mini's in Gadsden
, but didn't get as many of them as I had hoped and Jennifer had expressed some interest in have some of the 4 of them together. Connor and Charli are both 4! That takes bravery, but they handle it so well - just taking it one day at a time.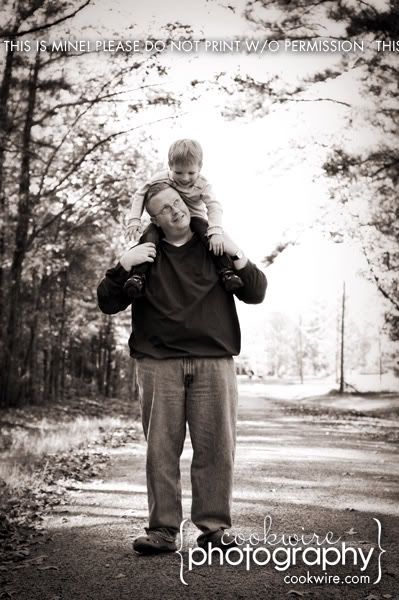 And last, but not least, the Womacks. Tim was the youth minister at Macedonia Baptist Church for many years and had a positive influence on many including Todd, Daniel, Wes, Lori, Jarrod and Lisa. His sweet wife, Kristy, has such a quiet, gentle spirit and, as you can see, is very photogenic.
And their pride and joy, Caleb. He is known for his great facial expressions including this one...
I'm so proud to call you family! Love you all!