I was initially nervous about this shoot since it was moved indoors due to the cold, rainy weather, but I decided to pray it up and let God do it and He did! What a sweet family the Graham's are! Carrie and Scott are so obviously still in love and it's so sweet to watch them just be. Their kids, Carolyn, Julia, and Colin are beautiful too and have so much personality and playfulness.
Carolyn was initially a little nervous about being photographed, so she just introduced her stuffed animals to me (which change names on a daily basis).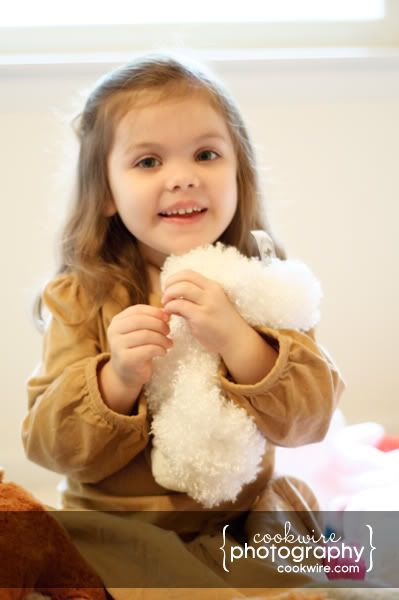 A sure fire way to get kids interested in having their portraits done is to get them to make a silly face - great ice-breaker!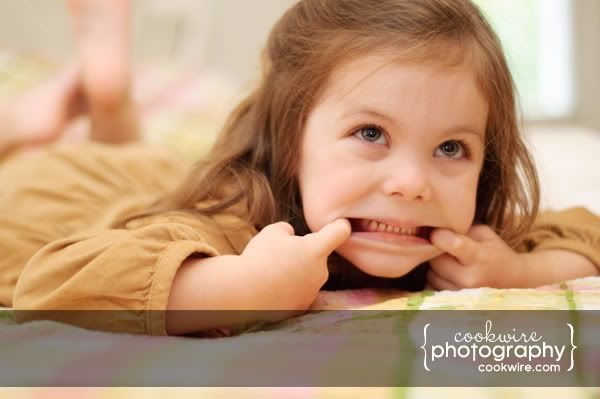 Julia did great - a natural in front of the camera, she did whatever I asked. "Hey Julia, go stand by the window"
"Hey Julia, is this your rocking chair?" "Yes." "Will you come sit in it?"
Sweet sisters!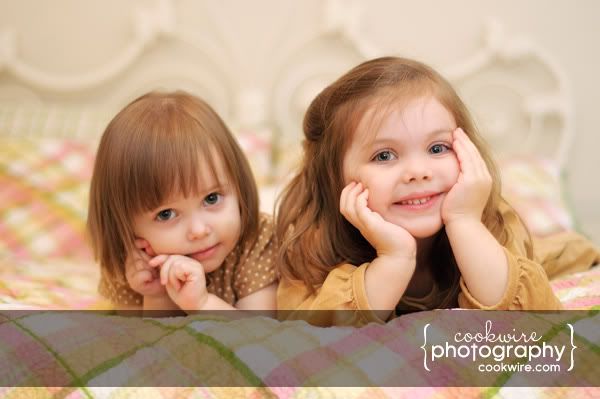 Equally sweet feet!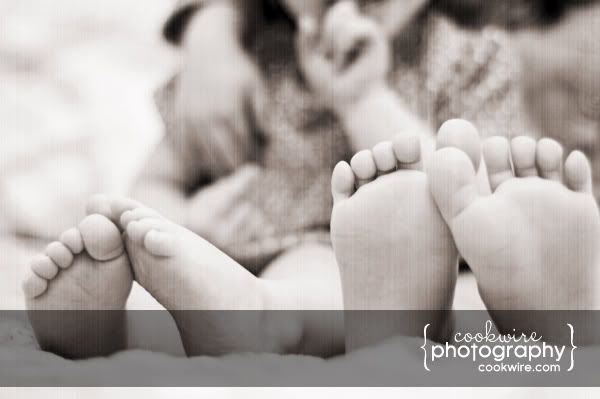 Baby boy, Colin is such a handsome fella' with the most gorgeous eyes!
Peace, dude.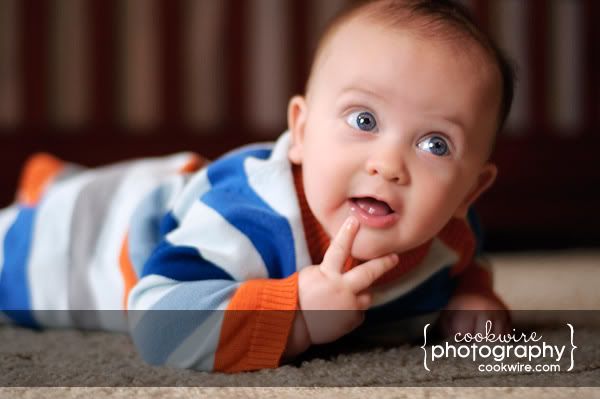 Carrie entertaining Julia and Colin at the same time!
Zerbert time for Colin!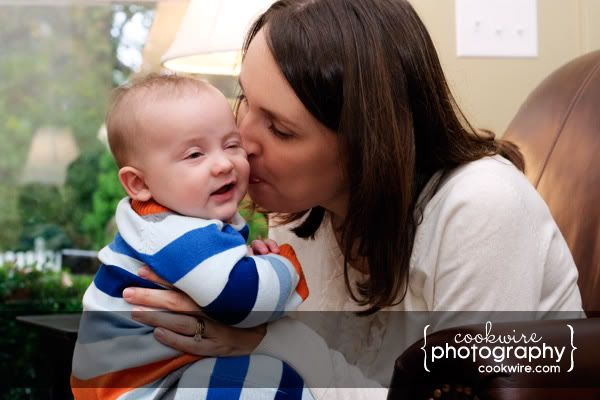 I do believe this baby boy is loved!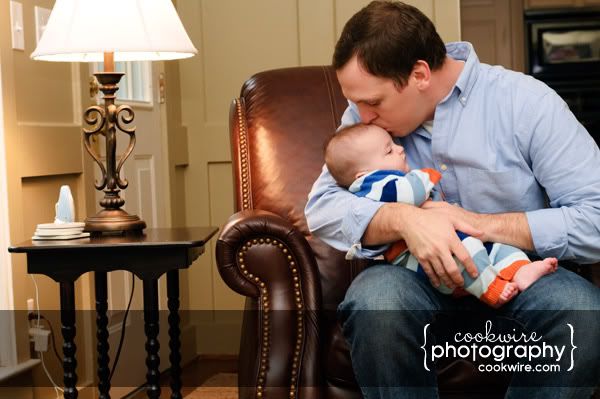 I have no idea what Scott is doing with Colin's ear, but the look is priceless!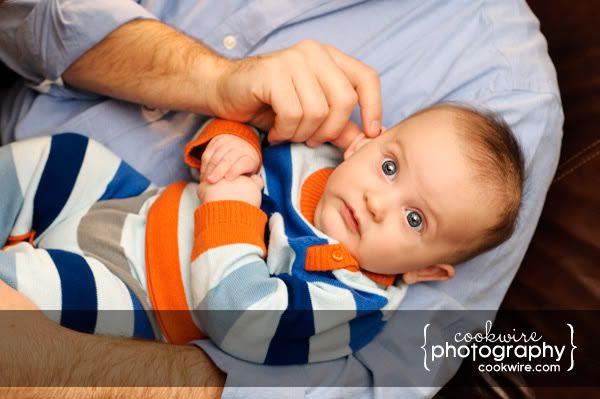 I took Scott and Carrie's pictures in the playroom. We had to clear a few toys out of the view first. Carrie purchased this beautiful red couch at a consignment store. Gorgeous, wouldn't you say?!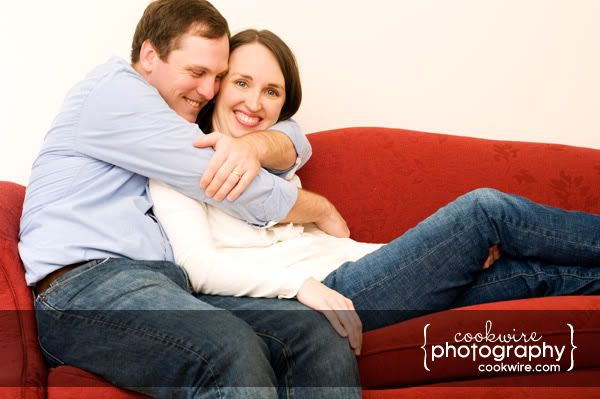 Beautiful home, more beautiful family! Thanks for letting me spend the morning with you!