I did this sweet girls' 3 month portraits a week and a half ago and she has truly
"sprouted up"
since I did her
newborn portraits
in November!
I have really loved getting to know Jennifer and Micheal over the last 5 months. I first met them when I did their
maternity portraits
back in September. They are really fun to photograph because they really know how to relax and just be themselves in front of the camera.
L is such a snuggly baby girl! I did manage to a few pictures of her by herself before she begged to be snuggled again!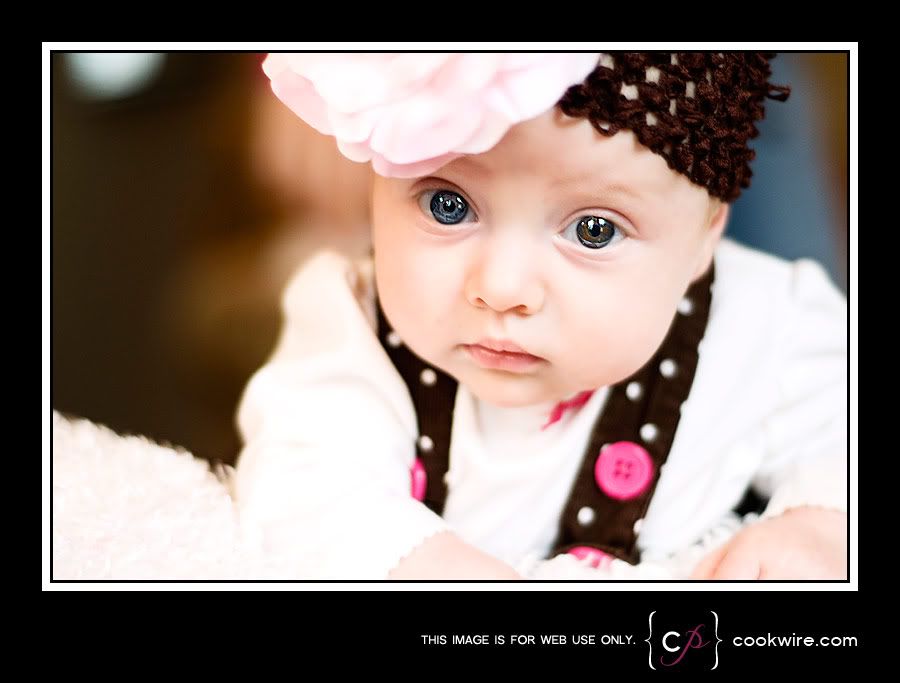 L may have a future on American Idol - she was practicing her singing just before the shoot - sooooo sweet!
Micheal has become a stay-at-home Daddy and has found a new appreciation for SAHM's!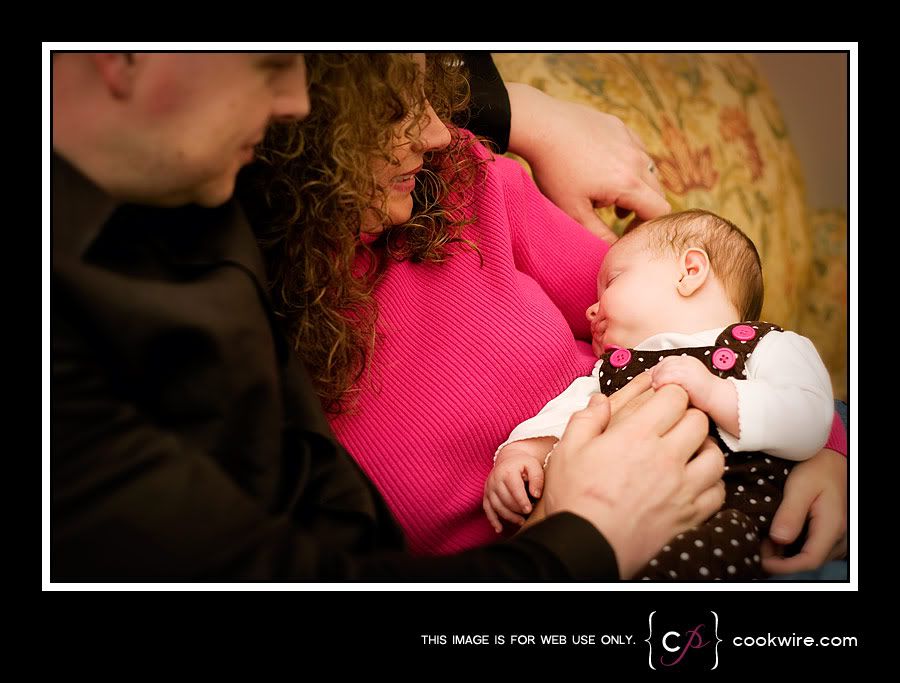 A family picture...
Hi Lexi, I know you miss being the center of attention, but you sure are a beautiful girl!
Thanks again Jennifer and Micheal - can't wait to see all of you again in May!