This is my sweet, encouraging friend, Jennifer. Shortly after
I photographed her family
back in August, she found out she was pregnant with #4! Jennifer is certainly blessed with beautiful family.
Jennifer has become a sweet, uplifting friend to me - always able to offer sound advice and a laugh or two! I particularly admire her family's desire to be obedient to God in the area of their finances. Her family is on their way to
Financial Peace
!
Hello gorgeous blue eyes! My boring brown eyes just don't do this.
I can hardly wait to do a more formal family/maternity shoot for her in the next month or two. But my camera needed a subject, so she spruced up for me so I could snap a few shots! What a good sport!
Awwww....the belly!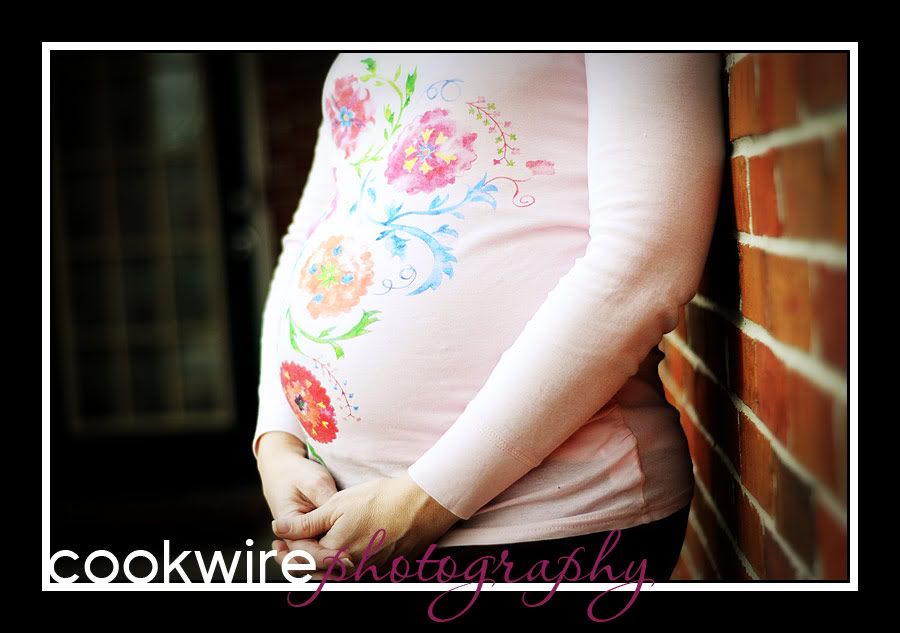 No doubt baby Victoria will be a blessing and was planned long ago by God.
Psalm 139
Oh yes, you shaped me first inside, then out;
you formed me in my mother's womb.
I thank you, High God—you're breathtaking!
Body and soul, I am marvelously made!
I worship in adoration—what a creation!
You know me inside and out,
you know every bone in my body;
You know exactly how I was made, bit by bit,
how I was sculpted from nothing into something.
Like an open book, you watched me grow from conception to birth;
all the stages of my life were spread out before you,
The days of my life all prepared
before I'd even lived one day.