Yeah, I know that a new design should come on a day that says "new beginning", but I don't work that way. I went ahead and launched this new design today at 11:35pm for the same reason I launched my
Christmas Package
in July. When I'm feeling creative, I go with it before it's gone. Can anyone relate?
As you can see, I did away with the annoying cloud of words at the top - it was confusing. The Categories can now be found at the very bottom of the page. Also, as you can see, I swanked up my logo. I like it. I hope you like it too, but if you don't that's alright. You don't have to.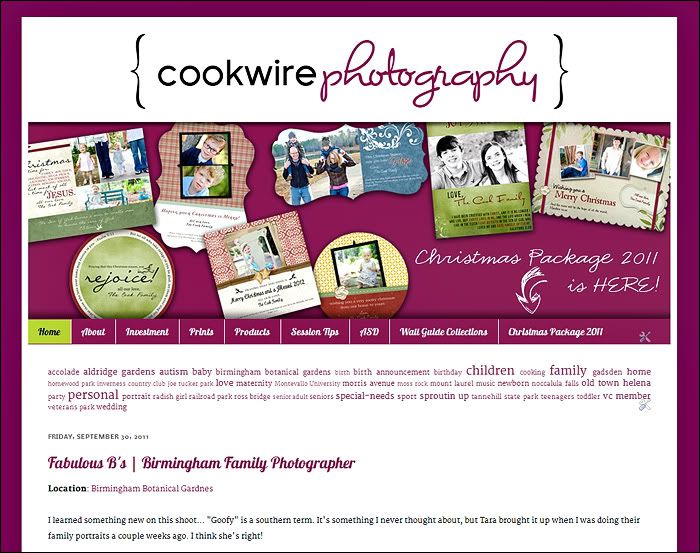 I may do something more with the actual look of the post area, but I'm tired and I
REALLY
need to rise and shine in the morning and on my treadmill. Sitting at this computer tends to widen my rear a bit more than I'd like.
As long as I'm making announcements, I'll just go ahead and give you a bit of bad news... My 2011 calendar is full. Like maxed out. If you beg and plead with me and give me chocolate and a giftcard to Starbucks, I may be able to squeeze you in somewhere, but I make no promises.