Todd and I celebrated 12 years of marriage this past December. It was so great to get away - just the two of us - to Charleston, SC for a few days.
It was pretty much a food-cation. Todd had found a deal(as usual) for some of the best restaurants that required us to spend a certain amount in order to get $x off the bill. It usually meant we were able to get an appetizer or 2 with each meal. YUM!
Of course, we also did our share of sight-seeing. I highly recommend a walking tour (if you go sans-children). Notice the bottom right picture... not "First Baptist Church", but "THE First Baptist Church". wow.
This was an educational trip too. For example, Unitarians don't believe in caring for their cemetaries (or is it graveyards?... I can't remember). Notice Todd's animated facial expressions. Funny guy, huh?
Also, Charleston is known for it's handmade wrought iron gates.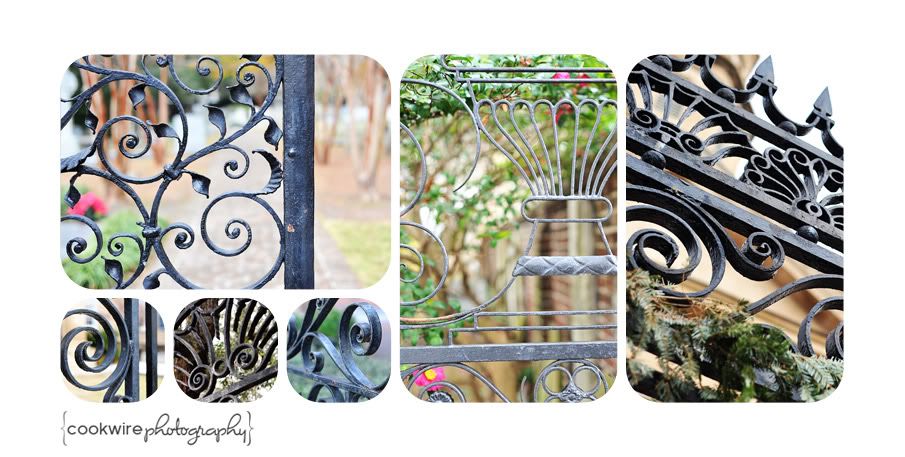 mmmmm.... Gumpole.
Me and my hun.
All good things must come to an end.