A couple weeks ago I had the great pleasure of shooting Shelby County Special Olympics Bowling. First off, you should know that due to privacy, I'm not permitted to show the faces of any of the bowlers. But the faces told the stories. Not just the faces of the participants, but the teachers and therapists as well.
As a Mama of a child with Special Needs let me just tell you honestly that there are days when I don't know that I would have chosen to have a child with Autism. There are times when I wish I didn't have to change my 7-year-old's diapers or buckle him in a car seat or constantly hold his hand to keep him from racing off into the street or down the aisle of a store. But there are sweet times too. Max is passionate. He doesn't care when or where he's passionate. When he wants a hug or a nuzzle he's going to get it - doesn't matter if we're grocery shopping or in the middle or worship at
Church
.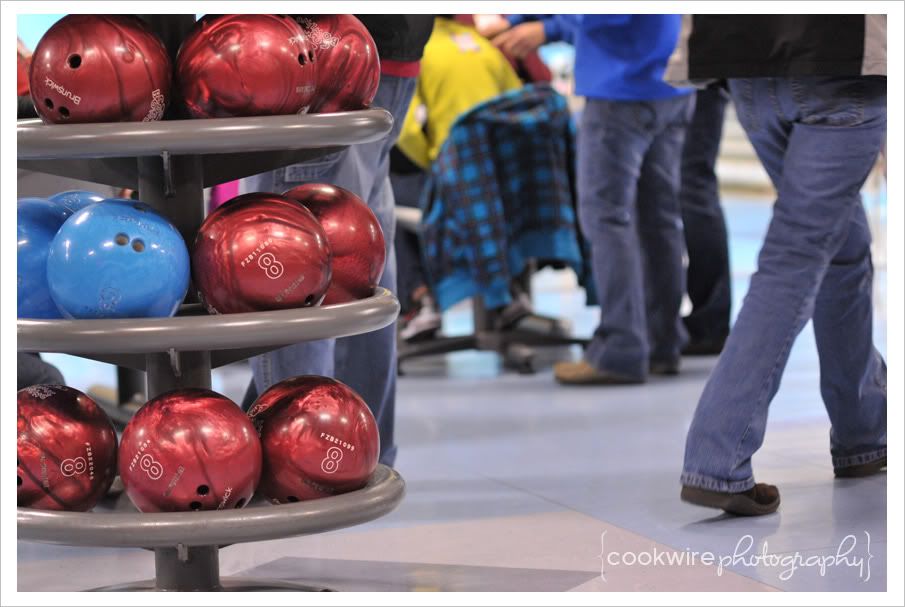 The teachers/therapists sign up for this job. When they decide on a major in the area of Special Needs, they are committing to changing diapers of children who should be potty-trained. They are committing to wiping the drool off their faces. They are committing to feeding them as you do a baby.
So when I was taking pictures on this day I did see the joy in the children and teenagers faces, but I also saw the joy in the faces of the teachers and therapists. The excitement, the anticipation, high-fives, hugs, jumping for joy at getting maybe only 1 pin down!
So this post is for you Teachers and Therapists. Thank you for all you do. Thank you for putting up with our precious children. For loving them. Rejoicing with them. Fighting for them. You truely are my hero's.
Addendum (for you, Chad and Jennifer Strawn): Teachers/Therapists aren't the only ones who choose these kids... Adoptive parents of SN Kids. Wow. What a great blessing and sacrifice the sign up for! Thank you for giving these individuals loving, caring homes!