Wow, finally blogging this one! I had the pleasure of
photographing this sweet family when their princess was born in February
.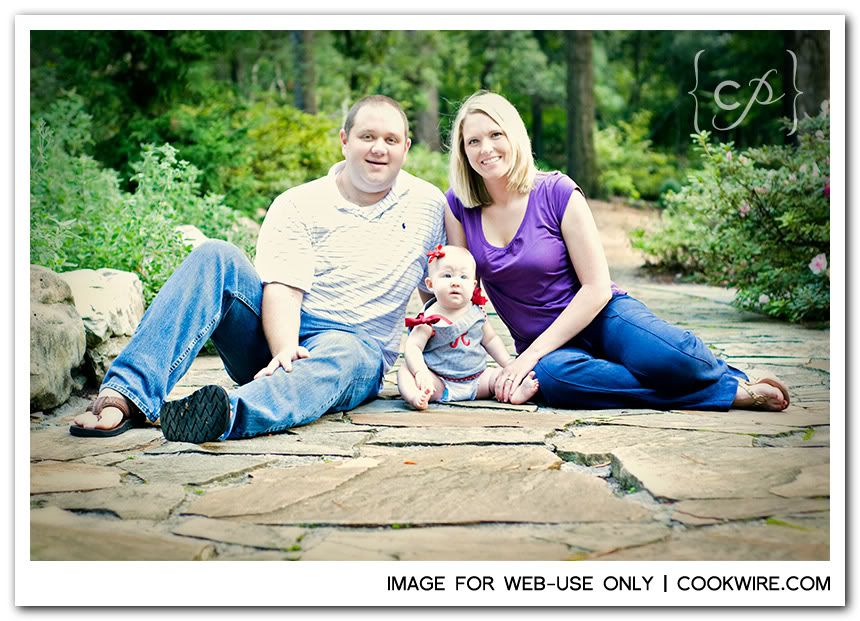 Miss Hadley has changed so much - her little personality has really come out.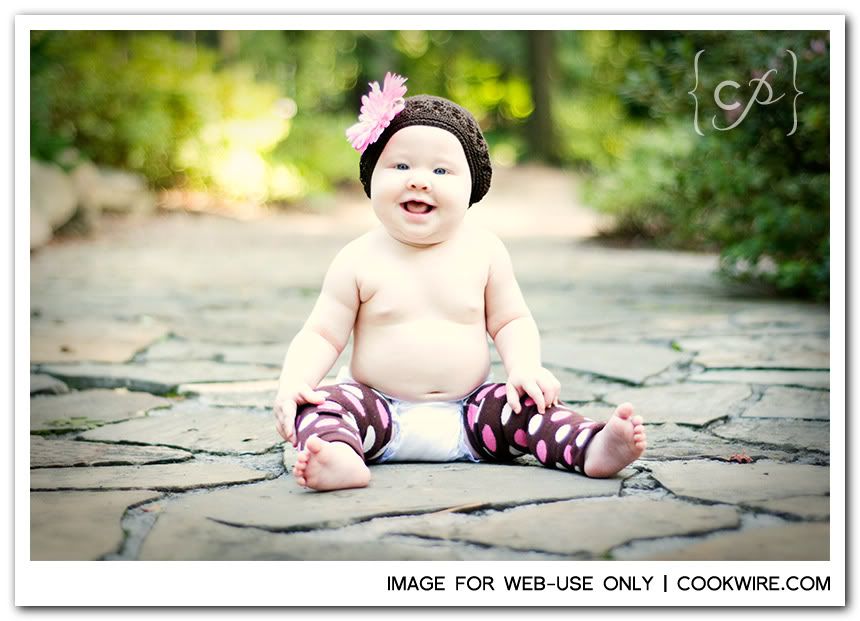 Every time I took a photo of her alone, she smiled big but when I got her with Mom and Dad she got very serious. It's apparent she wants to be the center of attention. ;-)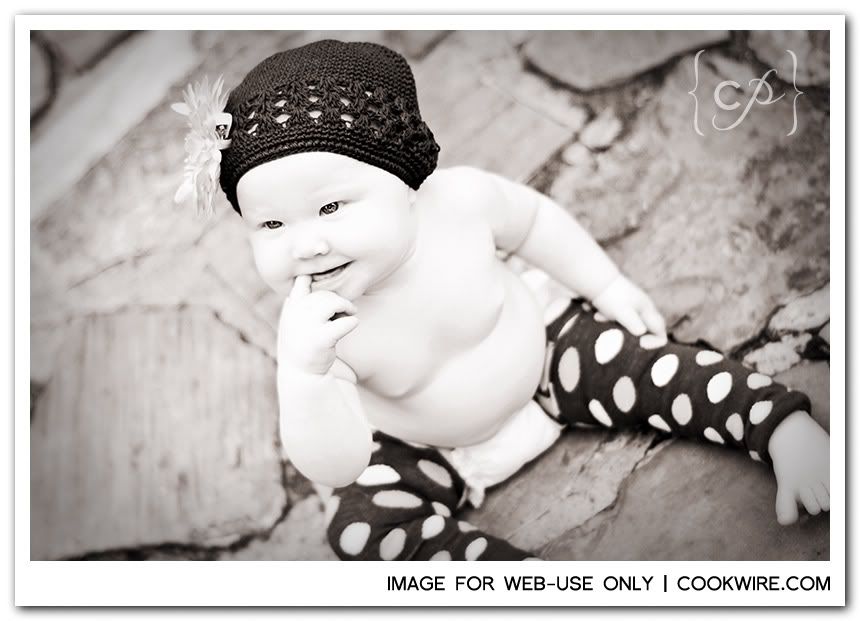 LOVE this look she gave her parents. It won't be the last time they see this face.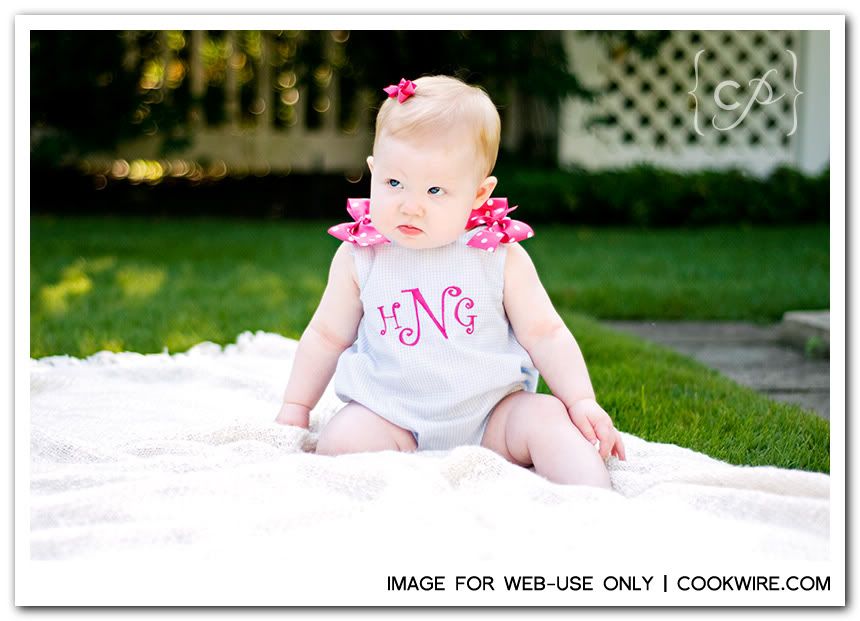 A favorite outake of Daddy entertainly Hadley:
One last family shoot in the sunshine.