Today my boy is seven. The past 7 years at times has been heartbreaking but mostly it's been joyful. Max has taught us (and many others) to look at the world differently. To see the details.
Max woke up this morning very congested from all the pollen and yet chose to smile and giggle all the way to school. I LOVE that he chooses joy. If only I could do the same.
Todd put together this video of Max.
A picture from this morning... my sweet 7-year-old happy, healthy boy.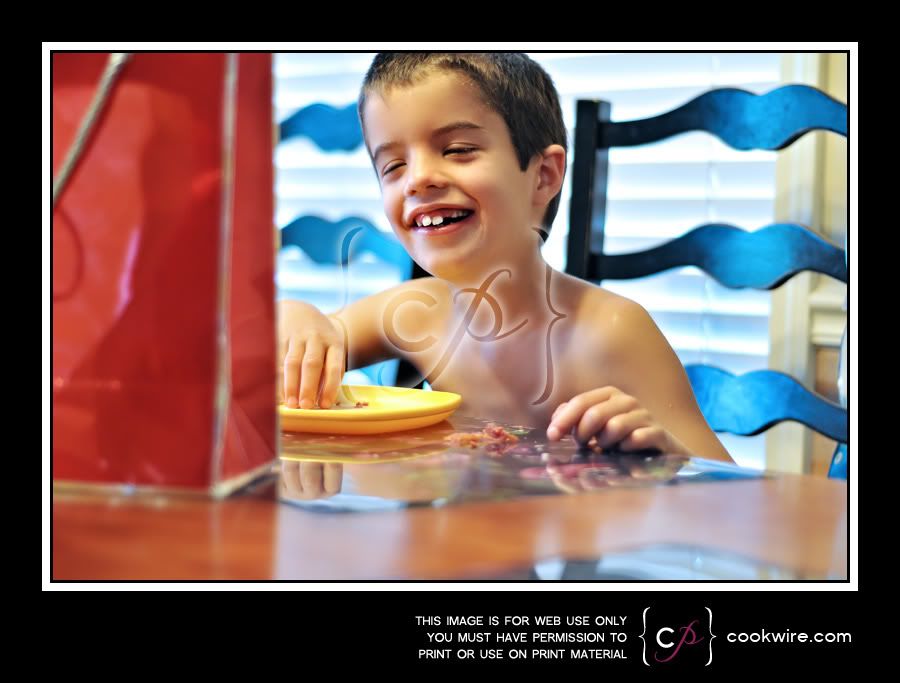 Click here
to view posts about Max.