Yeah, I know I posted
snow pictures
a couple weeks ago, but I was looking through them again last night and a smile spread across my face.
I wish I had embraced the joy of the snow fall like Max did.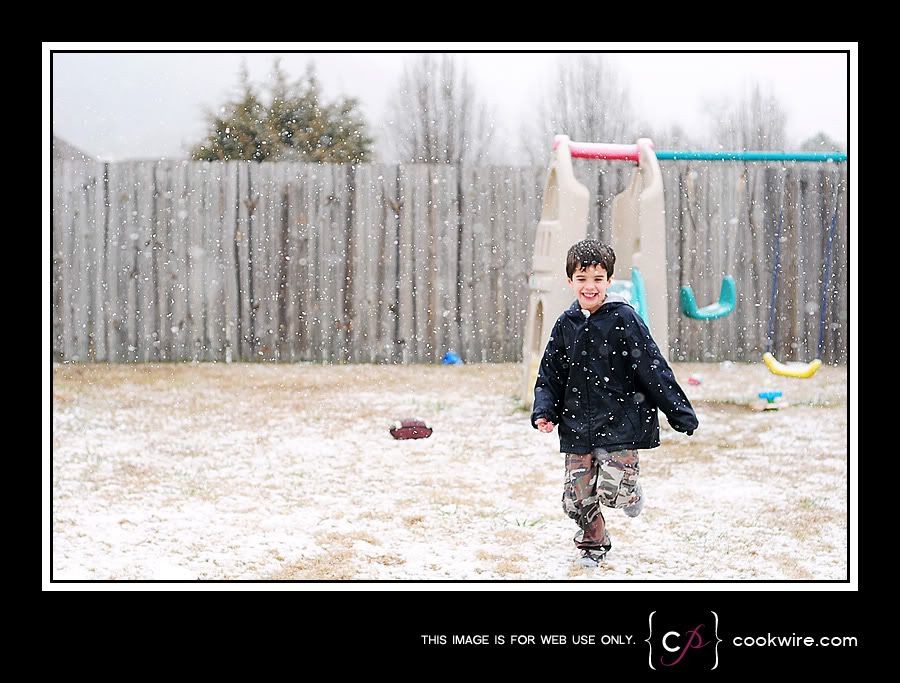 Why can't I release my dislike for being cold and see the beauty in the pure white snowflakes - each completely unique from the next?
When Max's hearing loss was first being diagnosed several years ago, the doctors said that his situation was very unique. We jokingly said "Max is a 40-pound snowflake".
I wish I had bundled up and walked out in it and let it fall on my face. I wish I had gathered a bunch of it to make a snowman with my children.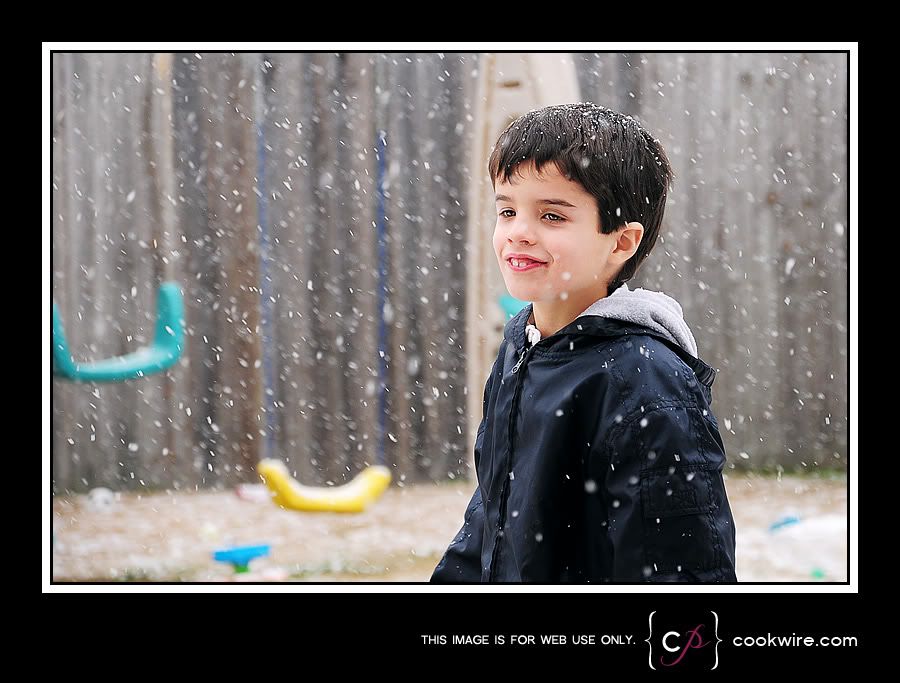 Some of our friends think that Todd and I must be very patient people to deal with Autism day in and day out. I have to disagree. I think Max is the one with patience. Every now and then he looks at us like he has so much to say, yet he is unable to communicate his wants and his needs.
Instead of frustration, he chooses joy.
You don't have to have a voice to accomplish God's purpose for your life.
Stayed tuned next week for some exciting news about Max!