Wow, this is late in coming! Almost 2 weeks ago I took these photos of my friend Amy's kids in Old Town. Amy and I have known each other since Todd and I joined
Valleydale Church
almost 11 years ago. She is a wonderful, God-fearing friend whom I admire greatly. Amy's oldest, Anna, is almost exactly 1 year younger than Abby.
Ryan, Amy's comedian, is a year younger than Max.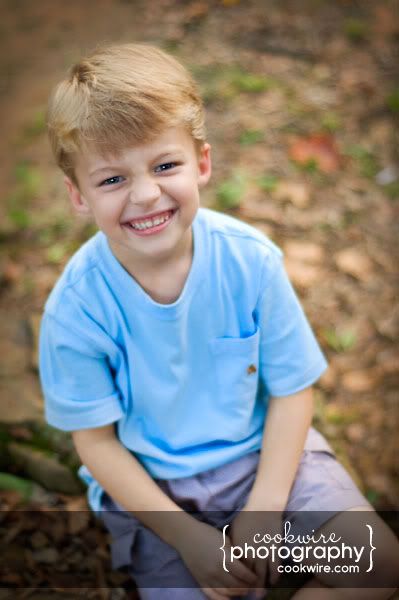 And then there's Jake. My Emmy and Jake are total BFF and just a few weeks apart in age. They rejoice to see one another every Sunday and Wednesday. What's not to love?!
Just the boys!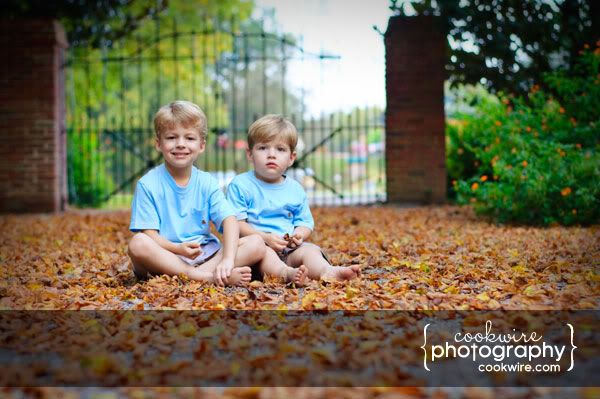 Abby came along and assisted in throwing leaves on everyone! I'm so glad the leaves were looking so beautiful!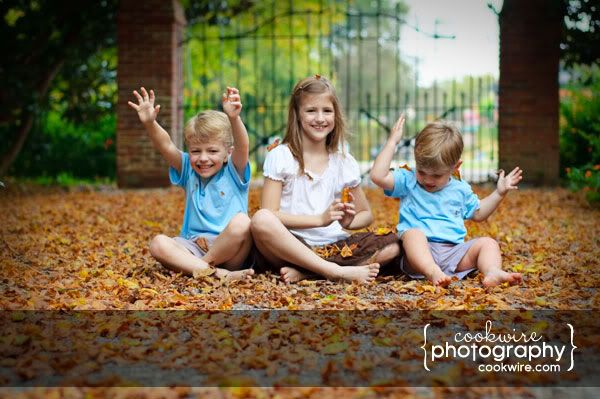 Anna requested a "jail" picture, so here it is. Spooky, huh?!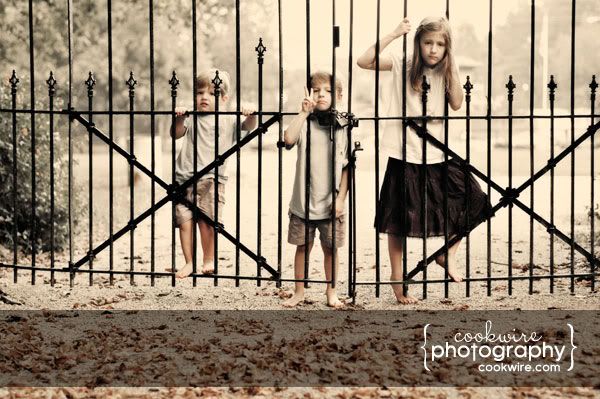 Such a fun shoot! Too bad the water was too high to jump in!