I had the privilage of taking newborn photos of Josiah this past Saturday. At only 5 days old, he was VERY tired, which worked perfectly for this shoot. Josiah's mom and dad, Lori and Wes, let me use their Canon 5D for this shoot. We opened the blinds, pulled out the ottoman and got to work!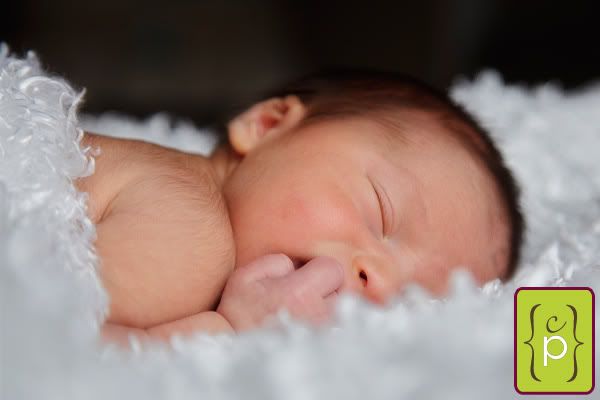 Josiah loved being naked! Just like a boy, isn't it?!


Josiah had some nice pieces and parts. Like this wrinkly elbow...


And this toe...


And this hand...


Josiah is a gift from God, so I just had to tie a ribbon around him!


I love the bokeh in this picture. Lori is such a good mama - very cool, calm, and collected.


Lori and Wes have a beautiful bed, so we decided to take some pictures on it.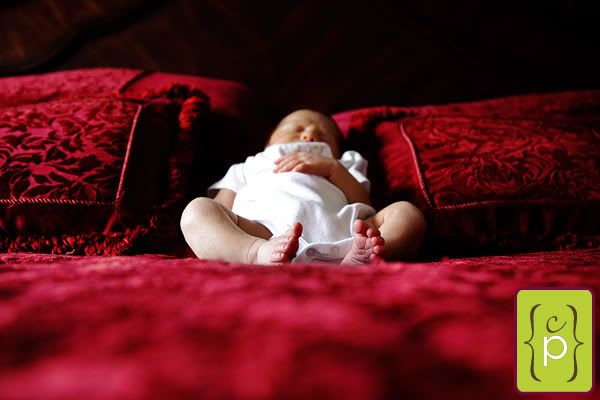 I LOVE how proud Wes looks in this picture.


This is one of my favorites from the shoot. I had Wes put on a black (tuxedo) shirt. I love the contrast of a man's hands with a sweet, new, fragile baby!


This one is my absolute favorite. What a sweet baby boy he is!


And the birth announcement:


Thanks for being such a good poser Josiah. You made my job so easy and enjoyable!