This is Palin Maleigha Cook. She was born on March 20th and these pictures were taken on March 28th. Palin is named after her two big sisters in Heaven, Makinna and Leighanna. After I agreed to design the birth announcement for Palin, I asked her mom, Christy, who was going to take her newborn pictures. She asked me! I had to borrow a camera and play with it 2 weeks before theses pictures were taken. What an honor it was to take this sweet girls' picture! Here are a few of my favorites: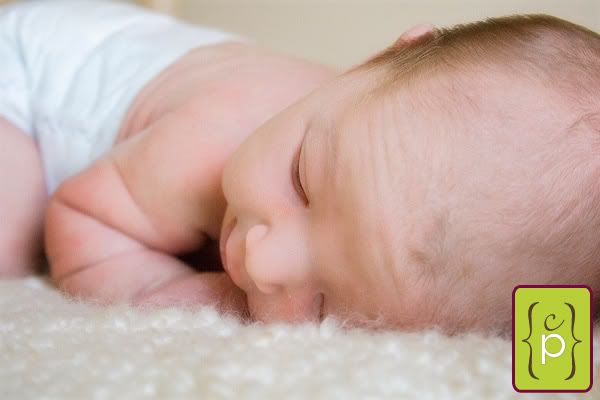 For the 2 weeks before this shoot, I talked to photographers, informed myself on aperture, shutter, DOF, ISO, etc.. When the day came to go take Palin's picture I hadn't reviewed my research or taken any pics for 2-3 days. After dropping off the kids at Rie-Rie's house, I drove and prayed. "God, I'm not a photographer! You're going to have to do this shoot, because I can't."
He did. God helped me capture this angel's details, her sweetness, her perfection.
I just love the details! Especially the wrinkle on her back that touches her head.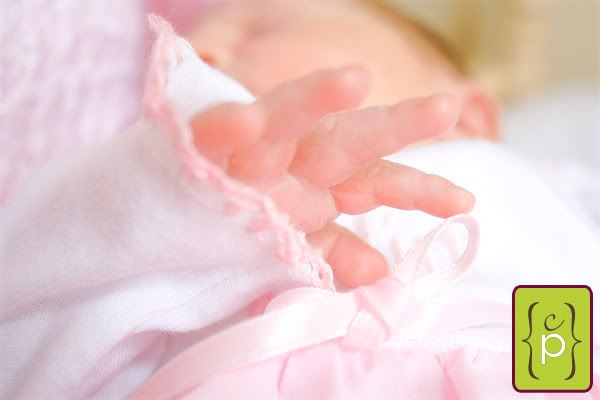 These toes couldn't possibly stink.
A couple with big brother, Carter:
Carter's got the most beautiful eyes. He was doing great with Palin, but towards the end he got a sudden nervous look about him. Christy was sitting inches away and gladly took Palin from him.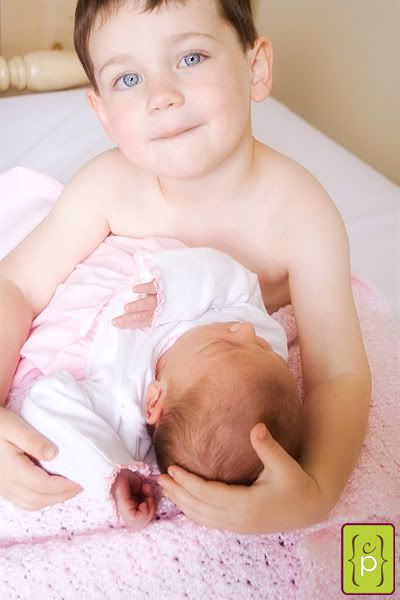 And the Birth Announcement:
Palin, you have such a beautiful story, I hope you can tell it over and over and be proud of your two big sisters!