Last night Emmy had a hard time going to sleep. Here's how the night went:
8:30pm - Bedtime
8:42pm - Emmy: "Mommy, I can't go to sleep"
Me: "Go lay down and close your eyes for a little while more"
8:55pm - Emmy: "Mommy, I'm just not tired"
Me: "Take a book and look at it and lay down"
9:15pm - Emmy: "Mommy, How 'bout some milk like you fix it?"
Me: "Ok"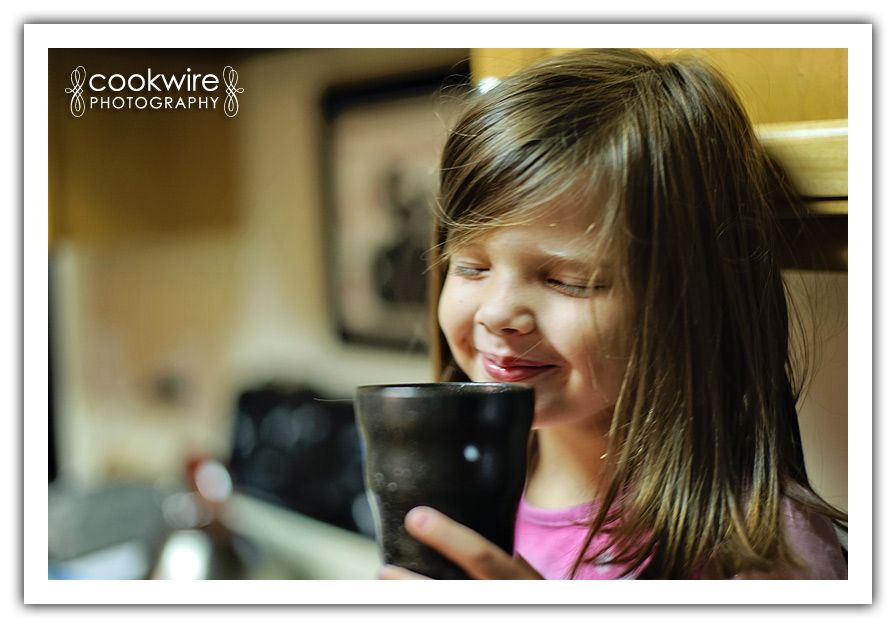 Success!