It feels so trivial to post these cards TODAY. I think many of us are thinking about where we were 11 years ago. I remember seeing the report on TV and feeling like "this isn't something that happens in America". Todd and I were in Gatlinburg for the weekend and everything else that day seemed so unimportant in a way and yet so precious in another way. Time is short and sweet.
I did, however, finish these late last night, so i decided to post them for those who have been waiting to see and to my sweet clients who have signed up for my
Fall Package
already without even having seen the cards. Thank you for your faith in me.
Last year I had my cards done by mid-July. This year,.... not so much. Anyhow, here they are. I really love them. Most of the cards can be done with a different number of images then shown. The message/verse/greeting can be changed to one that you prefer as well - depending on the space allotted. Envelopes are included. Return Address can be printed on envelopes for an additional $20/50 Cards and $4 for each additional set of 10 cards.
Click here
to view my Fall Package. I only have a few Saturday slots left. Email me at
sarah@cookwire.com
to reserve yours!
If you are not booking a Fall Package Session with me, but have had your portraits done in 2012, you can order a minimum of 50 cards (all the same design) for $75. Additional Sets of 10 are $15/ea. Ornaments are $30/each. Tax NOT included.
1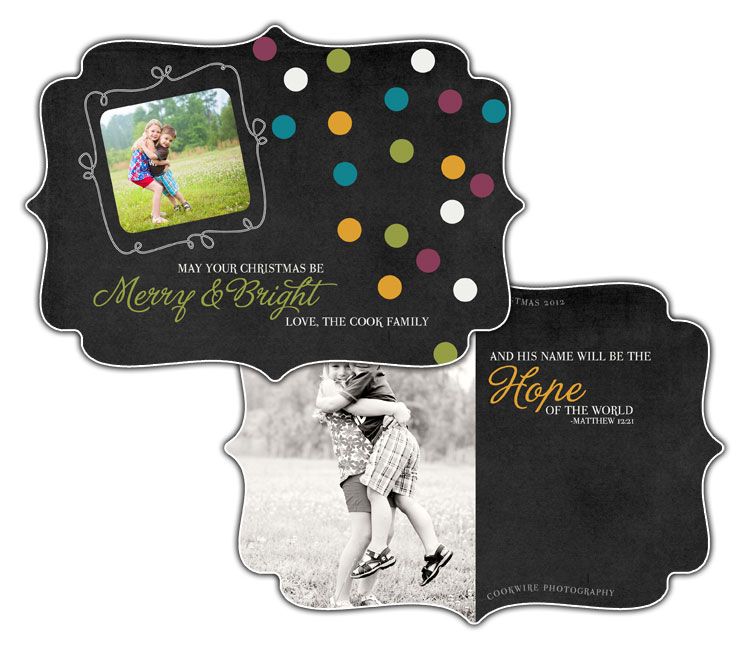 2
3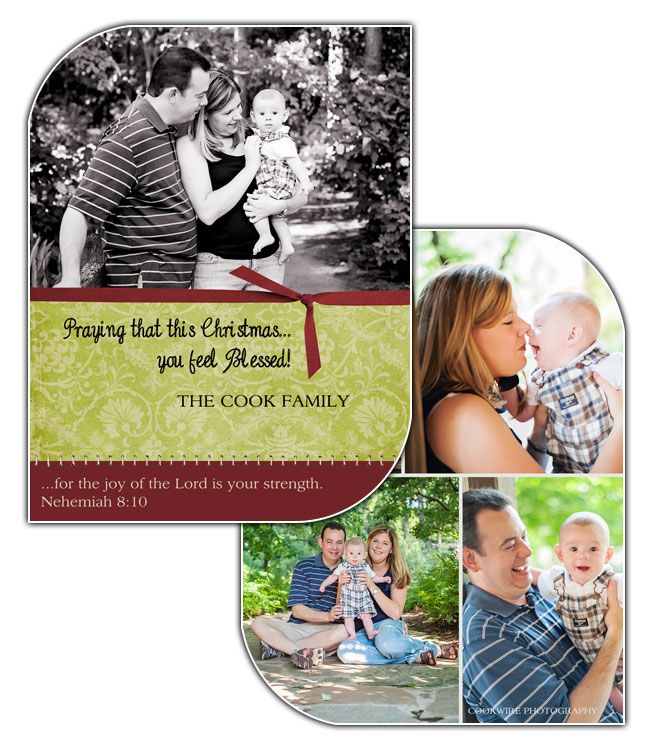 4
5
6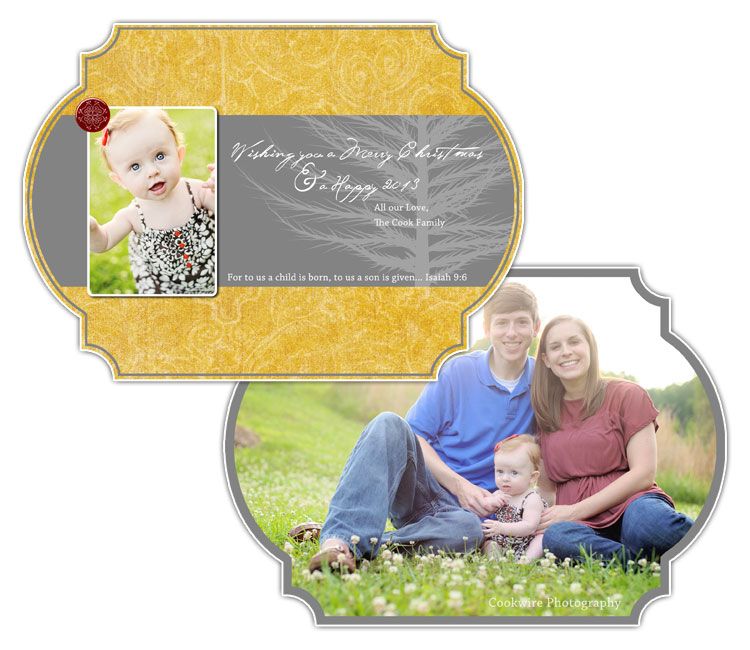 7
8
I'm LOVIN' these ornaments. They are metal with the image fused onto it.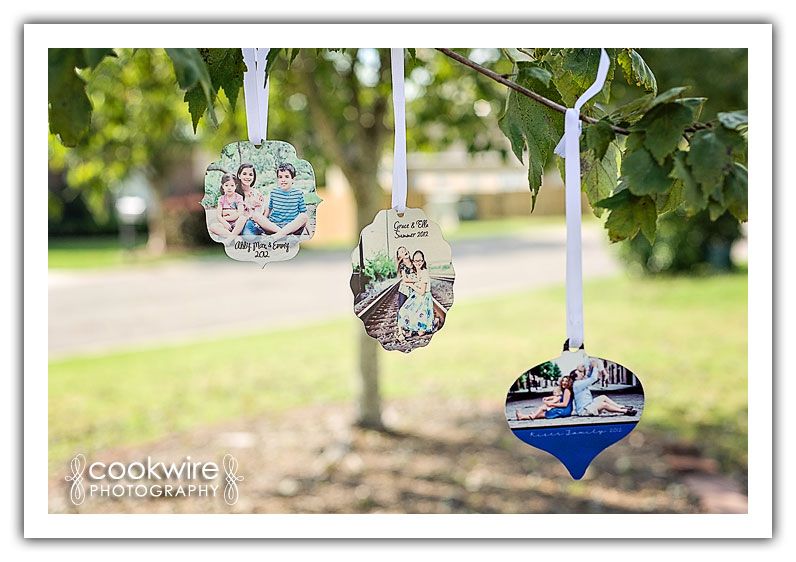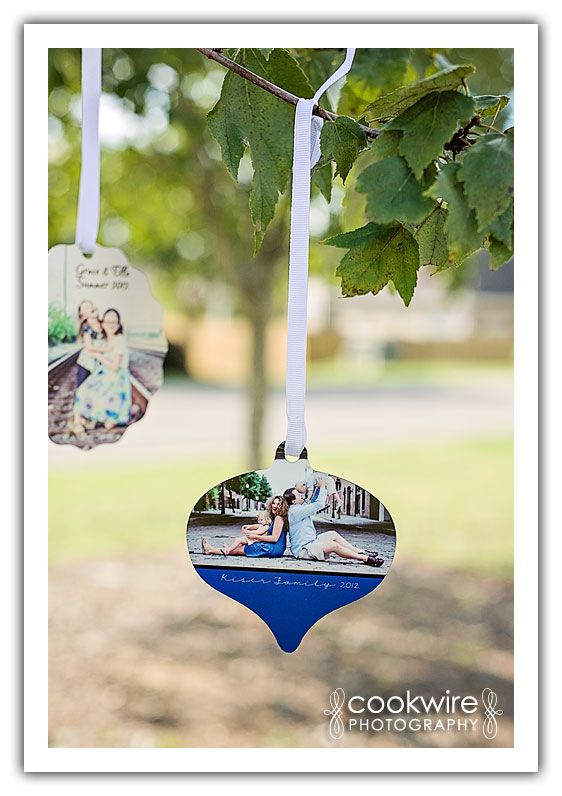 They come in 12 different shapes, though I will tell you that the ones with points (#'s 1, 2, 4, and 10) are sharp.