Location:
Railroad Park
I have known this family for almost 12 years now and have truely been blessed every time I'm in their presence. They are the kind of people that are genuinely concerned about your life and family and don't hesitate to ask how specific situations are going.
I'm so very happy for Chris and Amy that they have these two sweet kids! God surprised them with their little boy, M, while they were in the process of adopting B. It's just awesome the way God plans things, because M and B are just 9 months apart in age and perfect playmates!
I couldn't help but take a ton of pictures of B - she is such a doll!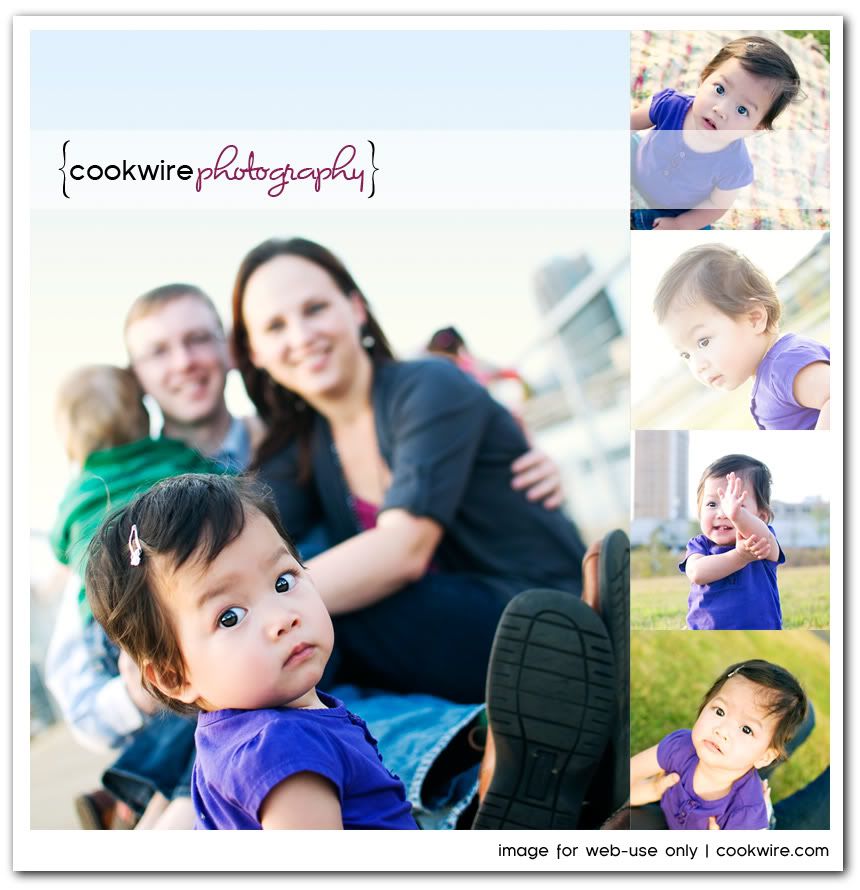 M isn't too bad either - I had to sneak up on him though - he was a bit camera shy. Check out his big, blue eyes!
I just love these two of Mother & Son and Father & Daughter!
Getting just all of them proved to be a bit more challenging - it was a bit like herding cats...
But we got it!
Chris and Amy, it was a joy getting to see you again! BTW, you haven't changed a bit!