I again had the honor of having my photography used in
Parenting Special Needs online magazine
.
As a
contributing Photographer
for
Parenting Special Needs magazine
, from time to time, PSN will give me an assignment. At the beginning of October they asked me to see if I could get them a photo of a child with special needs for their Christmas issue. I'm so thankful for Miss E's mom for letting me interrupt her busy schedule to get a Christmasy wardrobe together for the shoot. I climbed up in the attic and pulled down my quirky little Christmas tree and blocks for the shoot.
I'm so excited that they used 2 of the photos from the shoot - the second one for the Christmas gift guide section of the magazine.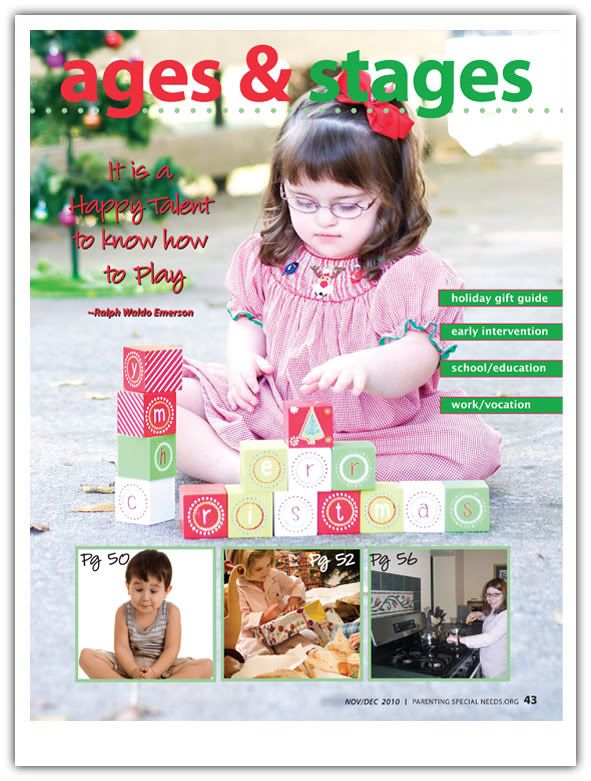 Thanks again
PSN
and Angie. I feel so honored to be a part of this.
View this edition
here
.
Click Here
to view Max's cover photo.