J and R are divided. You see, in Alabama, you have to align with Alabama or Auburn. When Mom pulls for Alabama and Dad pulls for Auburn, you have a "House Divided".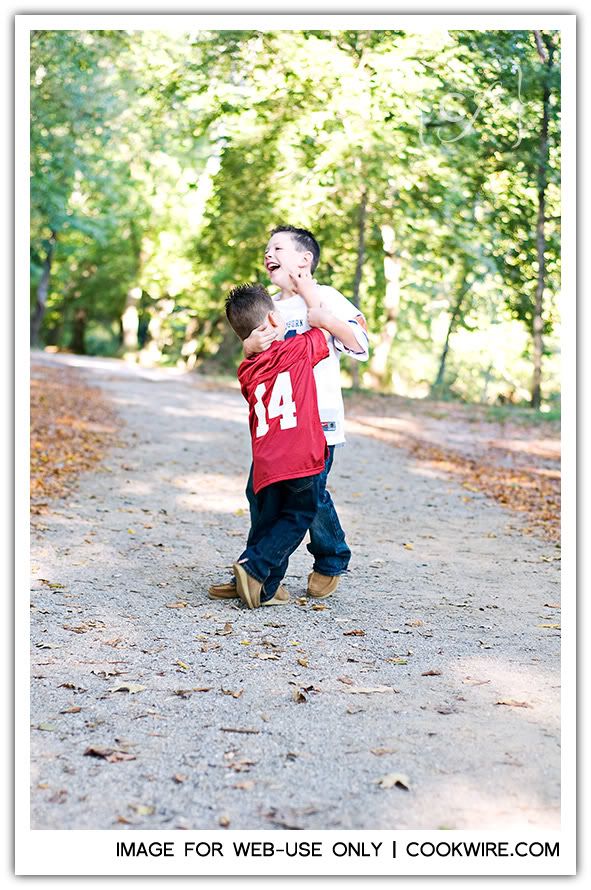 Lucky for Josh and Ashley, they have 2 boys, so they each picked one to pull for their respective team.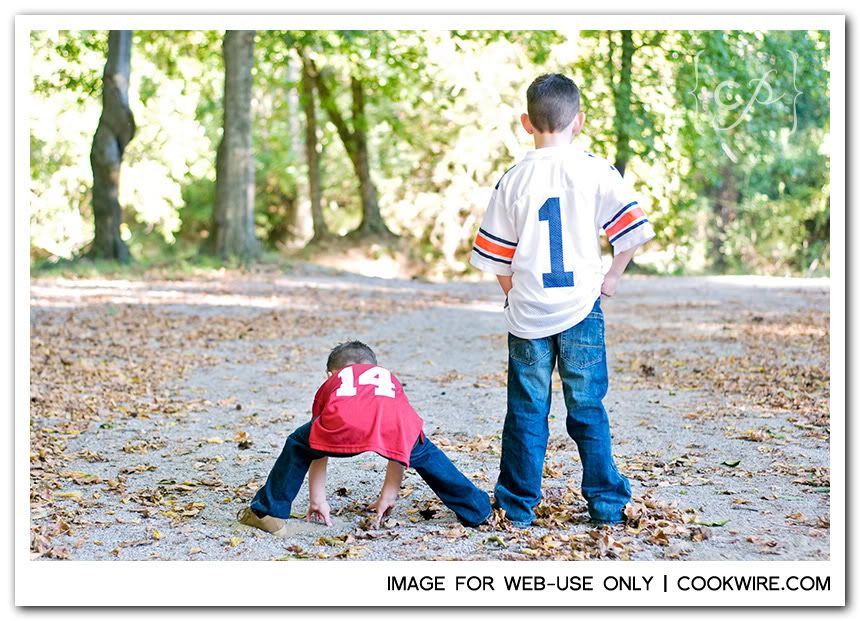 I just love how these boys get along... let's hope that lasts longer than is normal.
No offense to R, but J is so very photogenic. He took very little coaching.
R wasn't too bad either - sometimes all you have to do is follow kids around and be ready to shoot.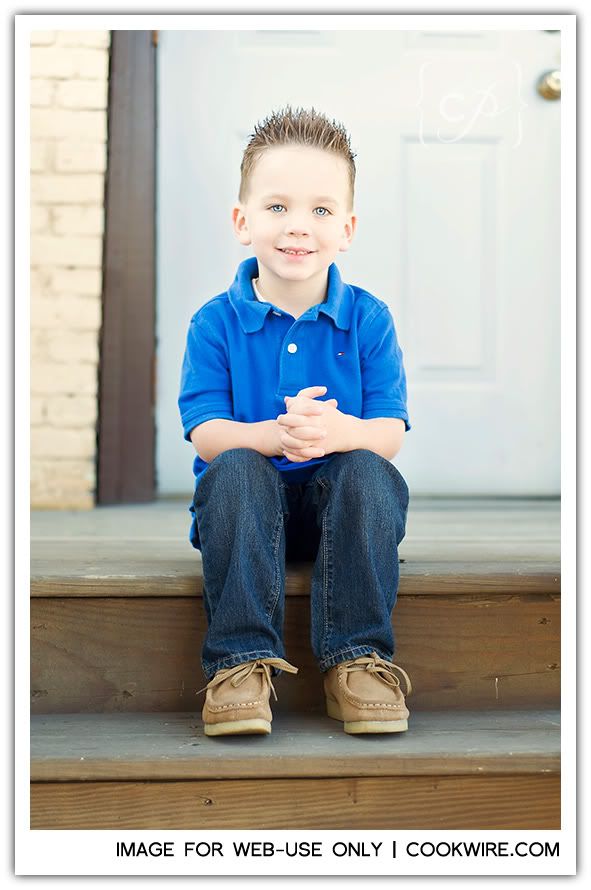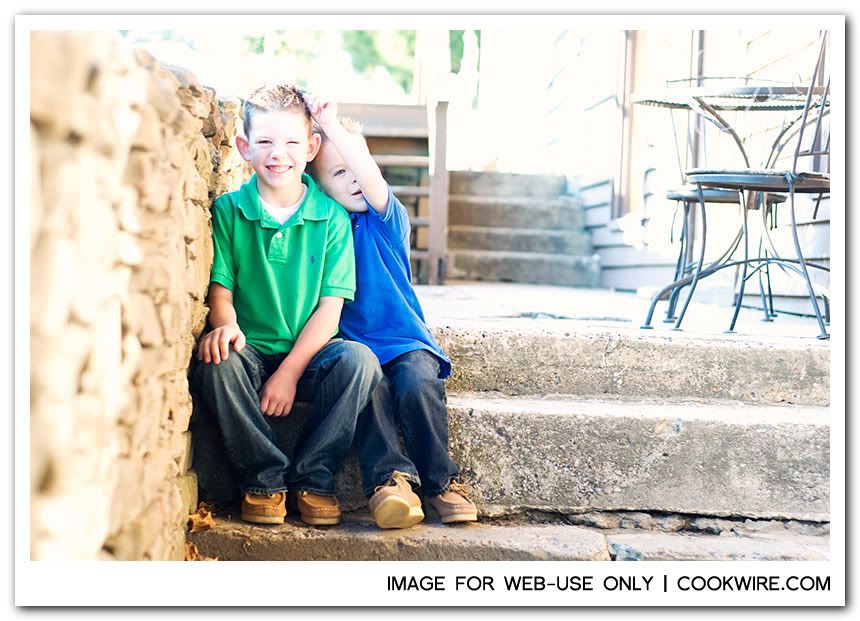 Thanks for letting me follow you around boys!