Can you believe it's already that time of year?! I can't. I mean time is zooming by. I plan on purchasing Christmas presents long before December arrives, but I always say that. One of these days I'm going to follow through!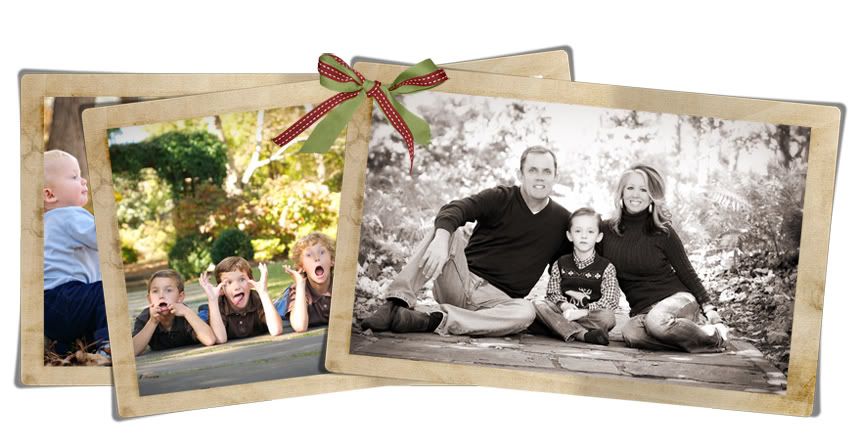 Anyways, here it is, the long-awaited CHRISTmas Package. This year, to make things easy, I'm only offering one package. For $200, you get your session, 20-30 images in an online gallery,
25 Cards

50 Cards
(additional sets of 25 each will be $30), an 8x10, your top 5 high-resolution files for download, and 25% off all a la cart items. That's over a $300 value!
View Cards Here!