I recently had the honor of photographing an adoption. It was a happy tears kind of moment that I will never forget. I asked my friend, Jamie, to write the blog post for me because of her God-given talent for writing and for her closeness to the whole story of baby Sam. Take a moment to visit her blog if you haven't already - you WILL be blessed by it!


Sarah asked me to write a post about a special baby boy she got to photograph, and I said it would be my honor and my pleasure.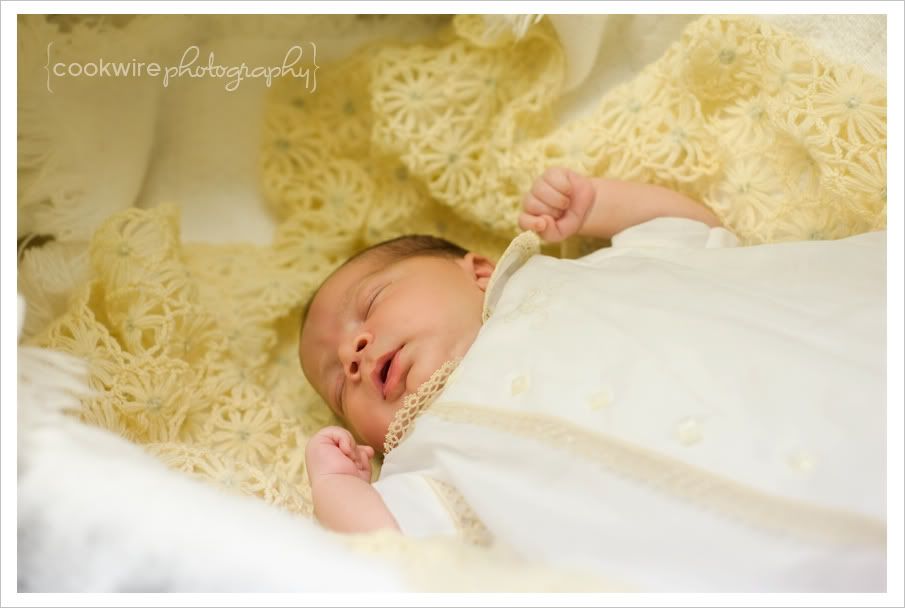 I am so proud to call the K's my friends. I think I first met K in a Beth Moore Bible study, "Believing God," and she asked us to pray for her and and her husband as they had decided to adopt a baby.




It is 2 1/2 years later, and we are in another Beth Moore Bible study, "David: Seeking a Heart Like His," and we are going through verse by verse 1 and 2 Samuel. I am not kidding you God seems to do something big every week, and this is one of His big stories. One of the great things about our Bible study is that women of all ages attend. But the younger ladies all seem to group together at the same table. At the first session, we looked at 1 Samuel 1, where the story of Hannah and Samuel are told. If you are not familiar with that story, Hannah was infertile for a long time and for a long time she prayed for a baby. God answered her prayer and gave her Samuel. According to our study, "Samuel is a compound of the Hebrew words for name (shem) and God (el), and means 'he over whom the name of God has been said.' In Hebrew the name also sounds very similar to the verb ask." Beth Moore says in the first session video, "Hannah was playing on words. She loved what it meant and what it sounded like." Samuel was bathed in prayer before he was born sometimes in groans of God's name and the asking for God to hear and to answer. I remember K looking up and saying I like that name.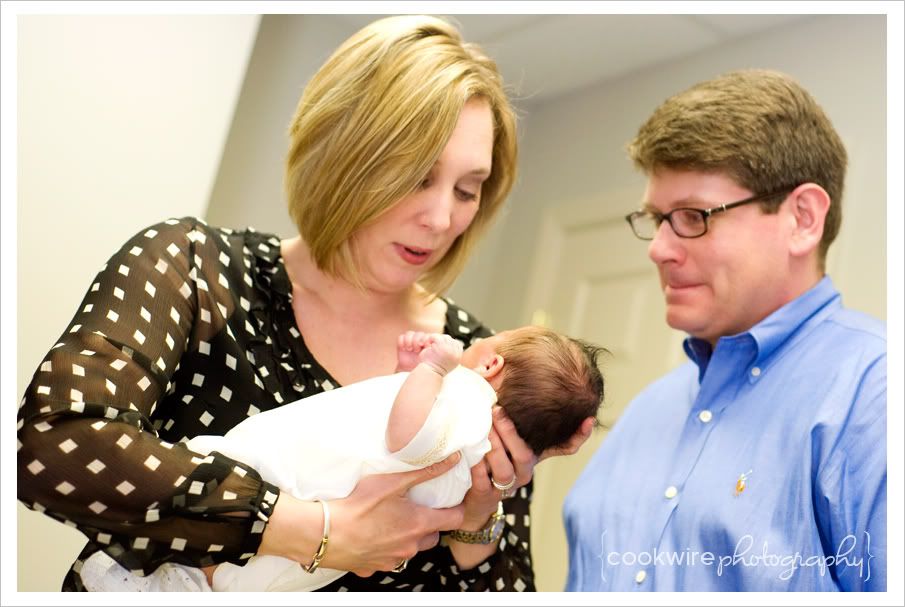 A few weeks later on the Sunday prior to our meeting in class together, their Pastor spoke about the spiritual discipline of silence. At the end of the message, they had a moment of silence where he asked them to listen to what God is saying. K came to class and said that her husband had heard "baby will come."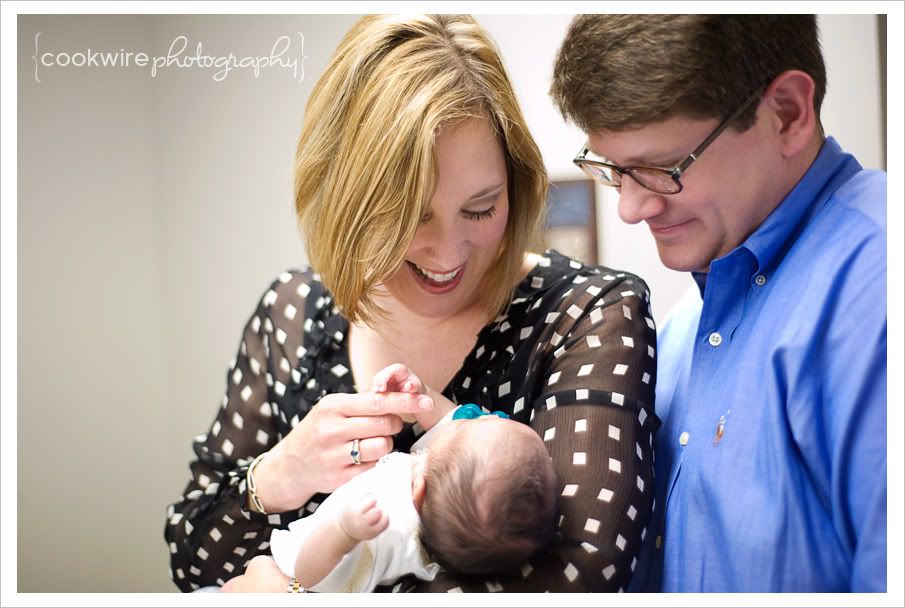 Two or three weeks later, and guess what? The K family received the call - their baby was waiting on them. But it would be a whole week later before they would get to see him or touch him. In the mean time, there was much to be done. So K came to Bible study and said that they had always thought his name would be John David. Her husband liked John and David was after both of their fathers. But when she got the call, she just really felt like his name was to be Samuel David and called Sam, because he was "asked for" and bathed in prayer just like the Samuel of the Bible. I cry every single time I think of it. As K told the story, another sweet lady began to tell of praying for him, that she had found out later in her life that her own father was adopted, and it made her see her own sweet grandfather in a new light because he treated her adopted father as if he was his own. Her grandfather's name she said was Samuel David and he is also called Sam.




K said that her baby was being given up for adoption because the birth mom had an affair and the mom and her husband did not know who the father was until the baby was born. Interestingly enough, we had just reached the point in our study when David had slept with Bathsheba, a baby was born, but due to David's sins, the baby died. What an amazing contrast in the K family's story - what a beautiful picture of His grace!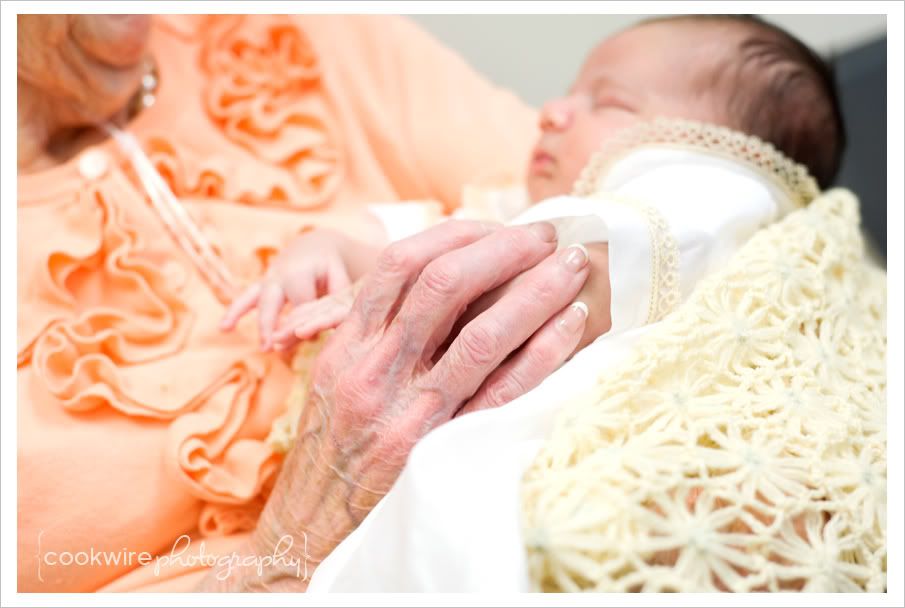 I am in awe of a God who weaves us into His Story. You see those who are led by the Spirit of God are called sons of God (Romans 8:14).




"For he chose us in him before the creation of the world to be holy and blameless in his sight. In love he predestined us to be adopted as his sons through Jesus Christ, in accordance with his pleasure and will." Ephesians 1:4-5