A couple months ago we started a new Sunday tradition. We don't turn on the TV, computer, iPod, etc. We often end up going somewhere outdoors. It's been a bit challenging to give up our vices for a day, but so worth it. We end up having some serious quality time.
Yesterday we went to
The Grand Ole Pumpkin Patch
in Clanton.
This has become a yearly tradition for us and the kids really enjoy it. Todd and love watching the kids have a great time. The weather was PERFECT.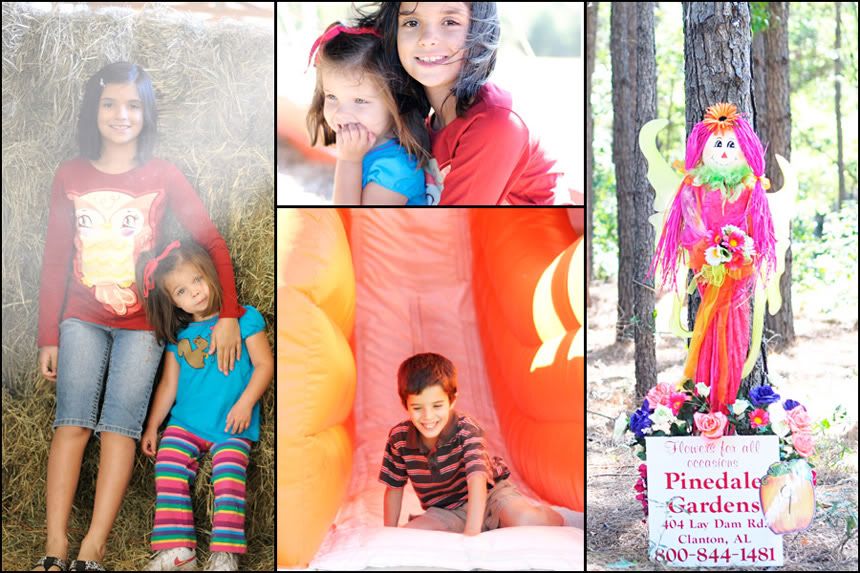 We ended our time with fried Oreo's, a caramel apple, and a snow cone. Health food, right? DELICIOUS! I didn't take a pic of the food - I was too busy enjoying it! ;-)
Love,
Me
P.S. When Halloween falls on Sunday, do you (er, your kids) Trick-or-Treat on the Saturday previous?