Every December I put away some of my everday decorations to make room for Christmas decorations. Today as I was putting away Christmas (yes, I realize we're halfway through January) and putting my vintage books back on the shelf, I came across this little gem written in 1904.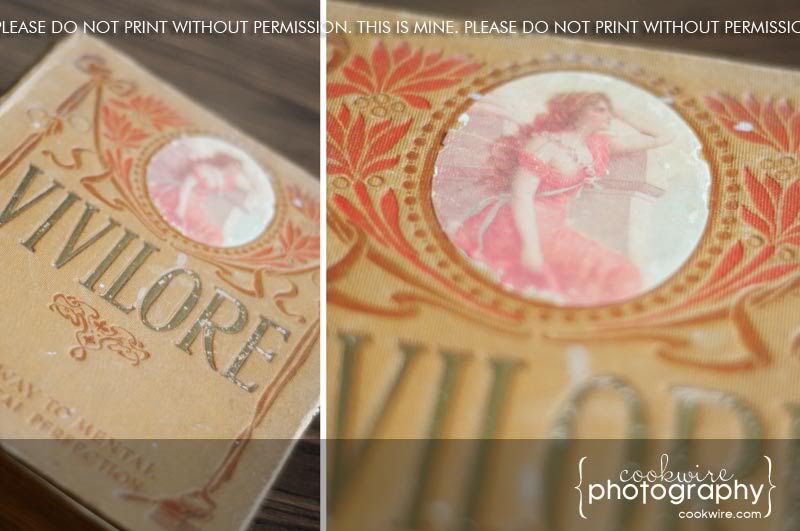 Opening the cover, you find this. Swirly, green circles and lines. nice.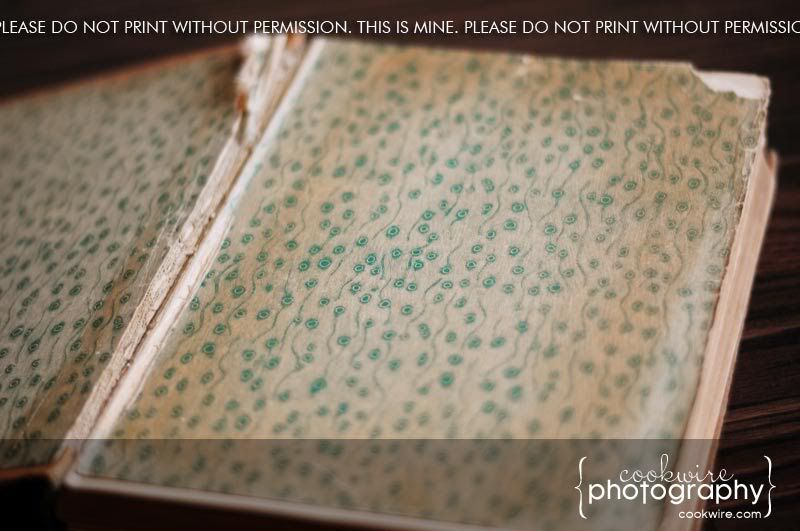 And this fair maiden...
Oh, so that's how achieve happiness. Sooo glad they covered that topic!
I just love this title page - so expressive even though it's just a title page!
Dedication page. Anyone know what "Progeny" means?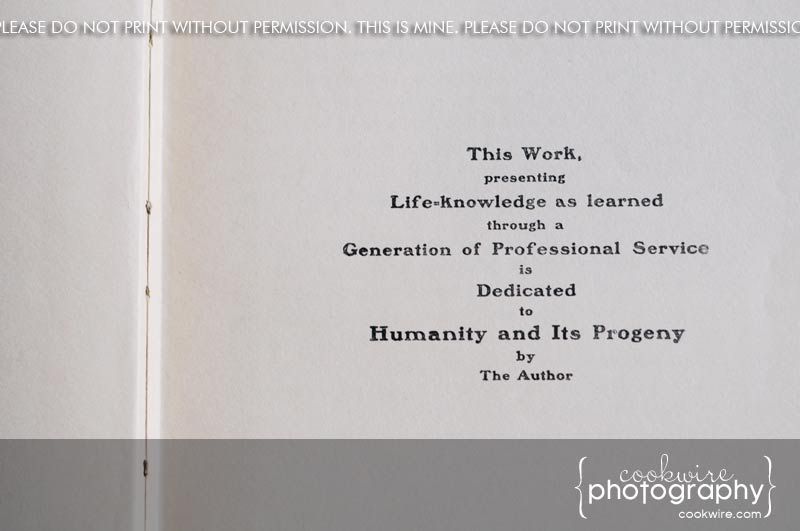 An excerpt from the Introduction:
"This book is a multiform Progress. It speaks to the ambition. It tells of hope and achievement. It lifts the reader to the uplands, and lo! he sees the visions of personal power, and even legions of angels upon the mountain side! To him shall come, as he reads these pages, the higher self-respect, the consciousness of the larger and stronger life. That is the mission of this work."
Love how this etching dates this book.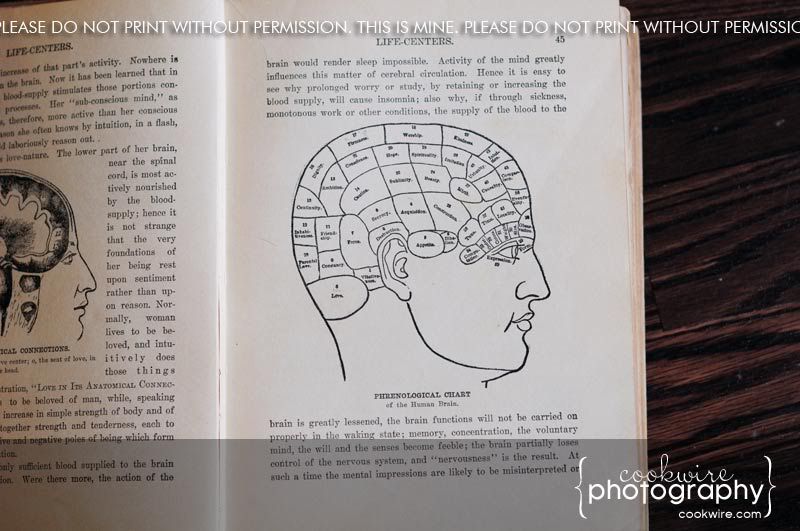 Ummm...that's not virtue you're smelling...it's BO.
I don't suppose you can achieve "mental and physical perfection" if you don't read this chapter: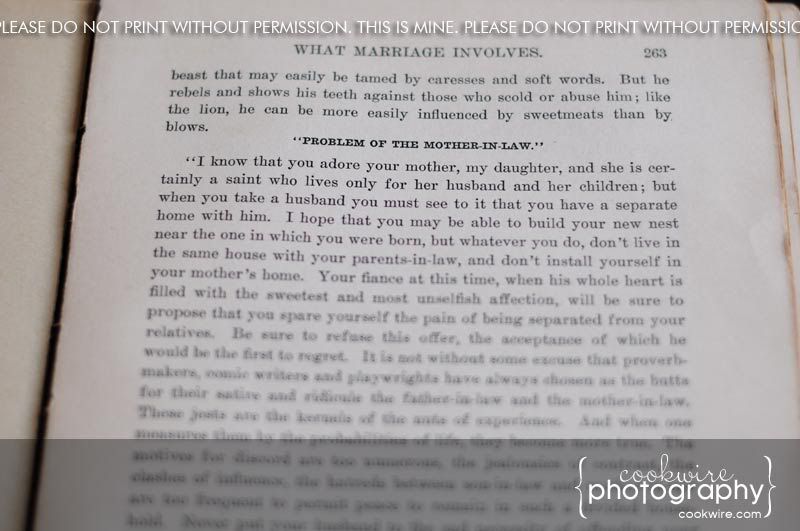 They even cover how (and why) to keep "vessels" (toilet) closed.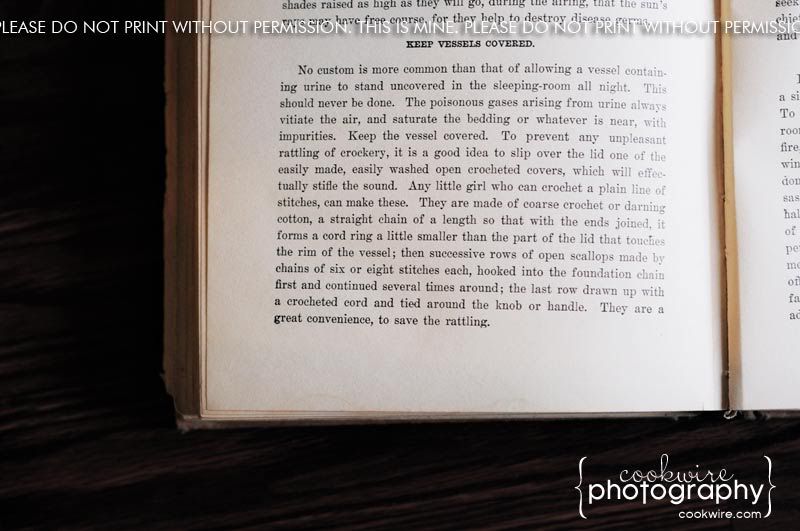 And this chapter is particularly interesting...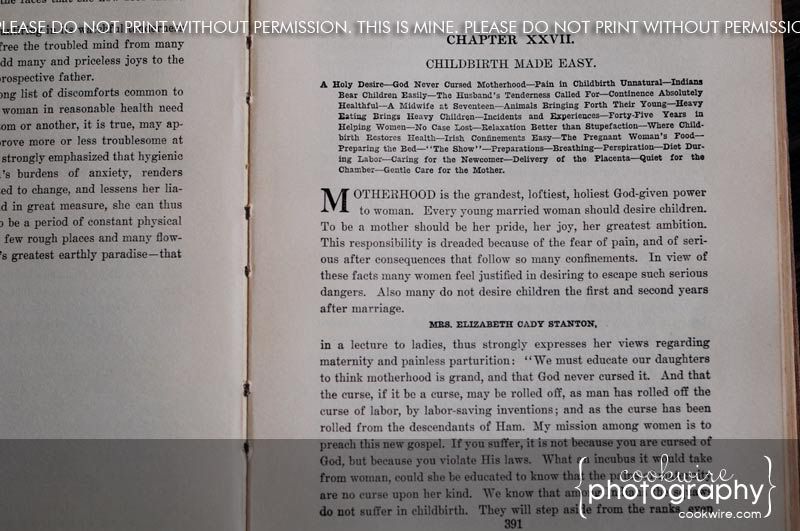 Easy
? I don't think so!
I'll close with a few more of the chapter titles:
"Man's Ideal of Woman"
"Beauty Baths"
"Care of Hair and Teeth"
"How to Acquire Bodily Grace"
"Choosing a Mate"
"Cupid's Conquest"
"The Honeymoon" ;-)
Curiously, the following come after the chapters on courtship and marriage:
"Woman's Ideal of Man"
"Becoming a Woman"
Aren't we just a bit out of order?
And continuing:
"The Gift of Motherhood"
"Education in the Family - Froebel"
"The Change of Life"
"Diseases of Women"
"Nervous Troubles; The Power of Mind"
"Hygiene in the Home"
Of course, to keep this blog kid-friendly I have omited other various chapters between marriage and motherhood. You can only imagine. ;-)
Coming for Valentines Day, "The Masterwheel or The Power of Love", 1906.